I know, Memorial Day was a week ago. I've been swamped but have to show you everything I got done over that weekend. We had a mixed bag of weather; cool, rainy, sunny, but not warm like it should be this tie of year.
While it was cool and dry I got my flower beds in the back yard cleaned up, new mulch down (16 bags of mulch), some new rose bushes and a couple other goodies.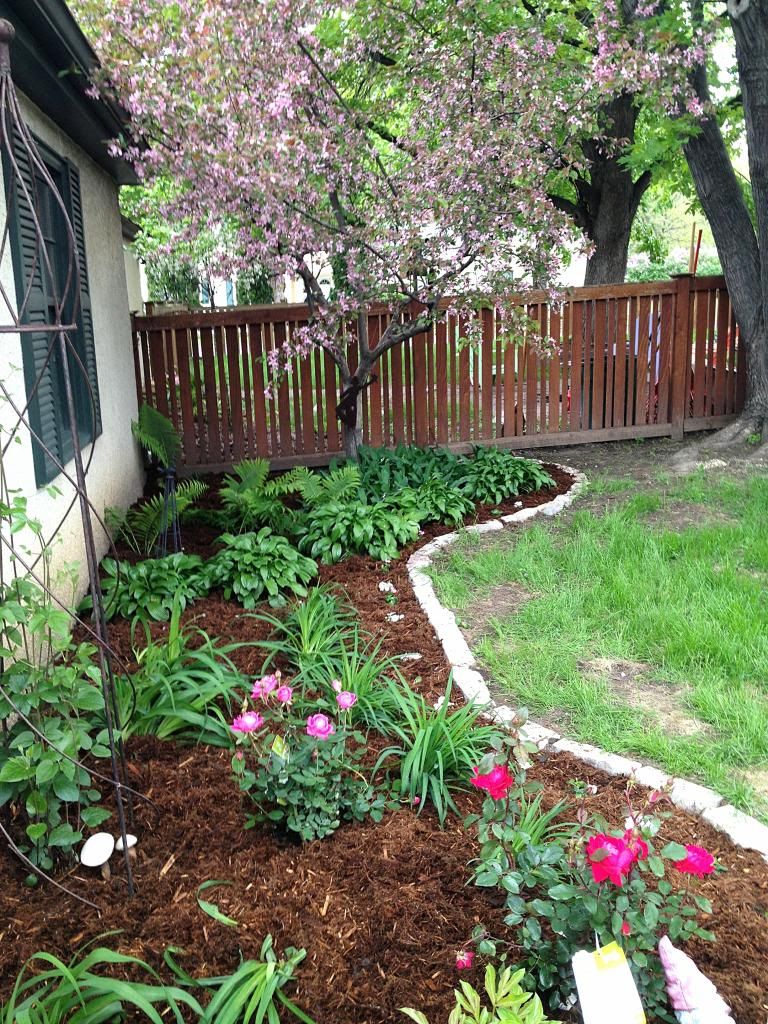 I added three new rose bushes to my garden this year. I've never had roses before but thought what the heck give it a shot. My favorite are pink roses, of course, so I picked up three different shades of pink.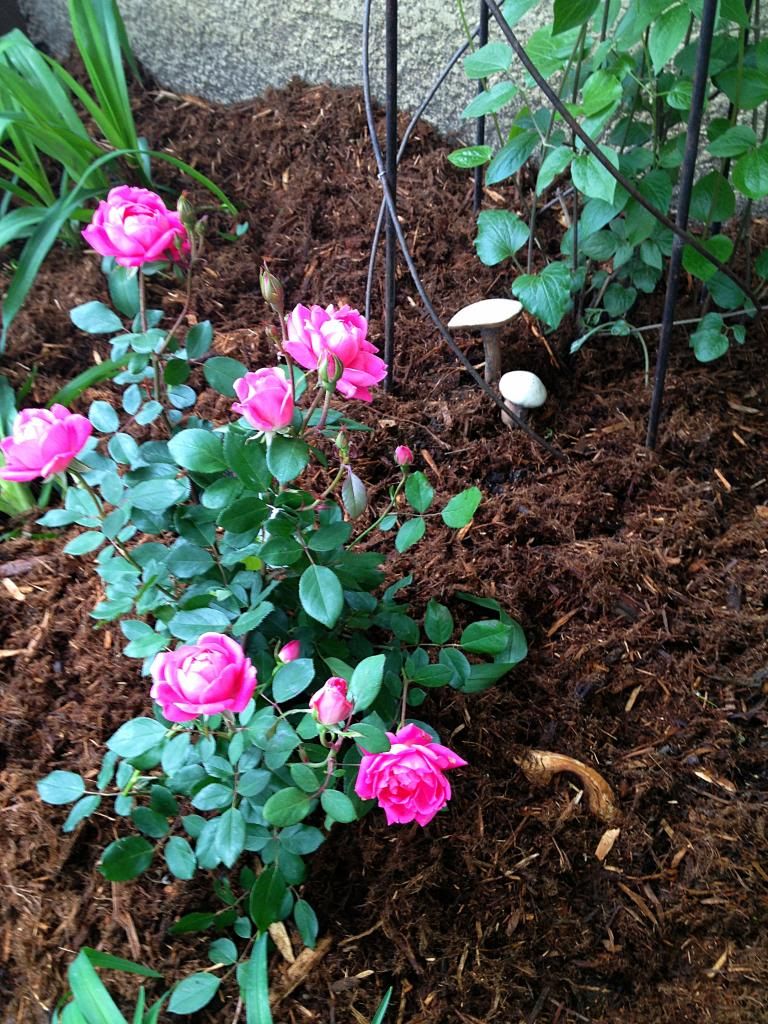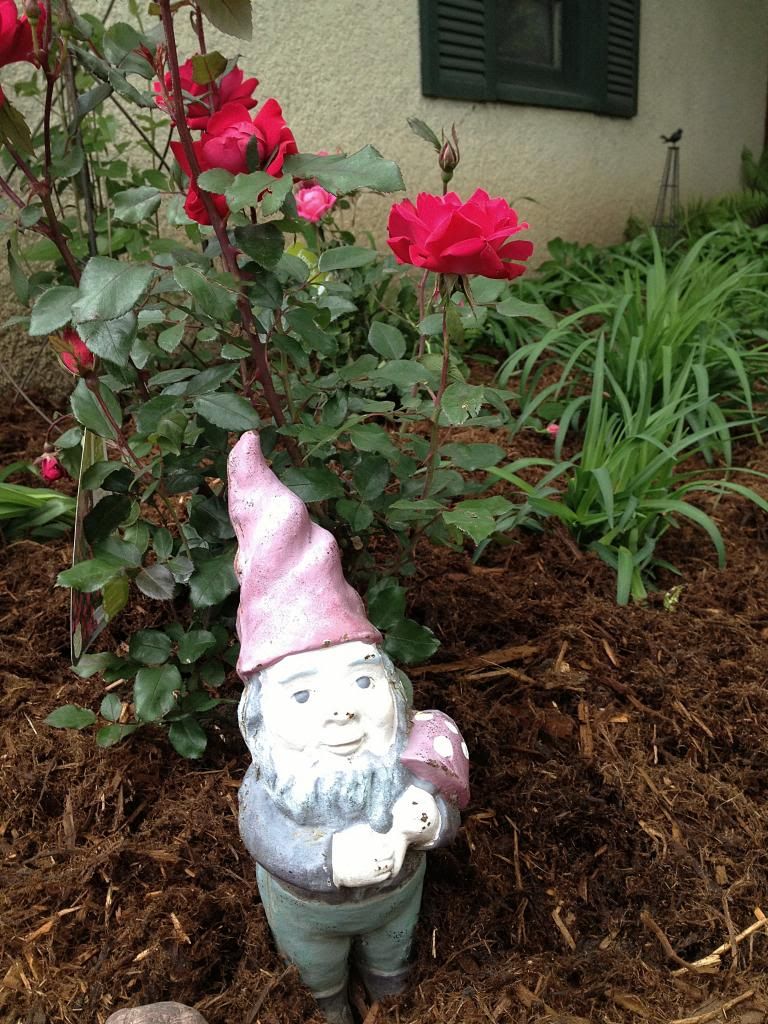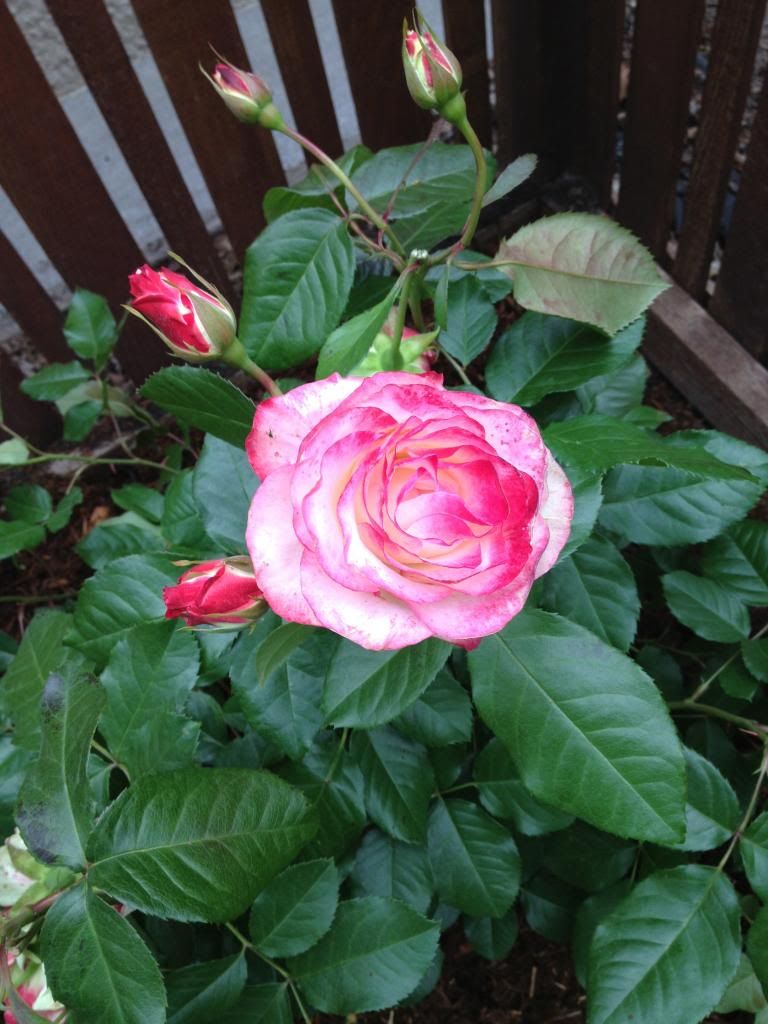 I also got two of my patio pots put together.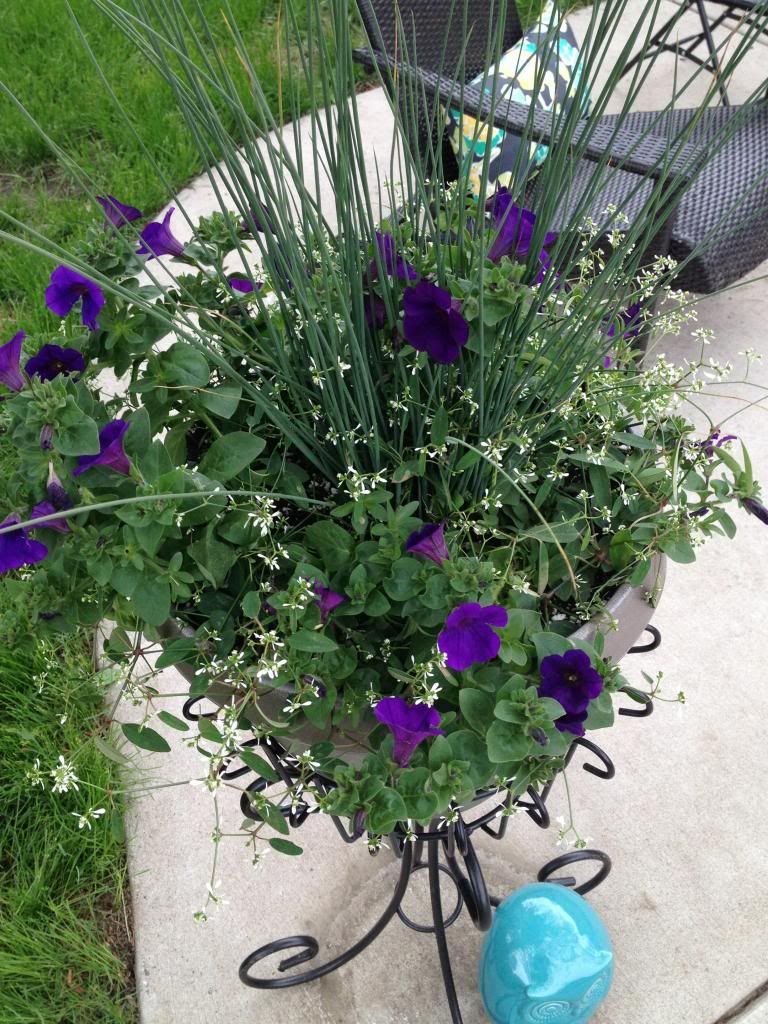 I'm happy with the way the flower beds and the pots came together. It's been so chilly and grey this spring it is nice to finally have some color out back.
So, when it was raining I headed in doors to fix up a couple treasures I picked up on our girls trip to Lanesboro last month. The first is this adorable little wall shelf I got at a garage sale for 25 cents. I painted it pink (shocker, I know) and I think it turned out pretty darn cute.
Before
After
The next item is this compartment shadow box, for lack of a better term. I've been looking for something like this for a long time. This one was sort of ugly but for two bucks I thought I'd give it a shot.
Before
After
This one is my favorite, I love the way it turned out! I can't wait to fill it up with all my little trinkets.
This was a great weekend too. My dad's birthday was yesterday. My sister hosted a lovely little lunch to celebrate and my grandma brought a delicious cake :). My sister and I also managed to hit an estate sale and antique store, with kids in tow, and found a couple goodies.
Thank you for taking the time to check out my blog and look at the things I love to do. I'm having fun showing off!