Are you familiar with Winter the dolphin? Winter is the star of the movie Dolphin Tale. Winter is a dolphin with a prosthetic tail that lives at the Clearwater Marine Aquarium. The movie came out in 2011 and my daughter, Eleanor, has been asking to visit Clearwater ever since.
This was Eleanor's first trip to the ocean. I absolutely love the ocean and I couldn't wait for her to see it, put her feet in the sand and toes in the salty water. Clearwater Beach is miles of pure white sand.
We checked into the hotel, dropped our bags and hit the beach!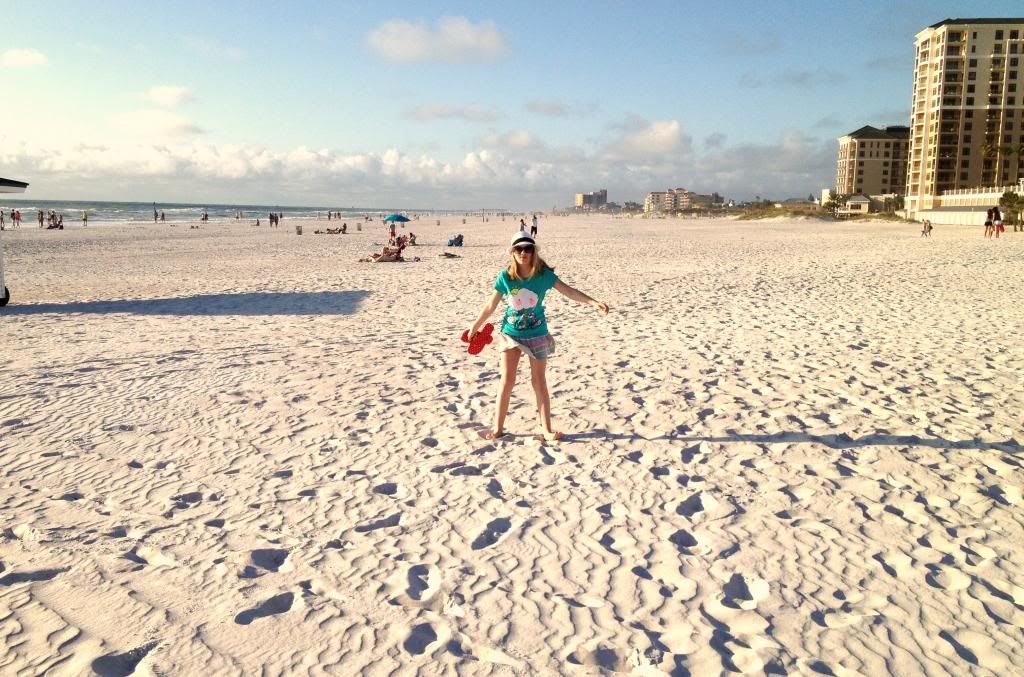 Eleanor on the beach for the first time
We spent the evening walking the beach and picking up shells. As the sun was setting we hit the sunset festival at Pier 60 which was right next to our hotel.
This was the view from the balcony of our hotel room.
The next morning we walked a mile to the
Clearwater Marine Aquarium
to visit the infamous dolphin named Winter. Winter is one of three dolphins that the CMA has rescued and rehabilitated. There are many other animals there as well; sea turtles, otters, sharks, stingrays, and more. In addition to all the animals, we were able to see sets from the movie Dolphin Tale.
After a busy morning at CMA we walked the mile back to the hotel, put on our suits and hit the beach. Eleanor couldn't wait to get in the ocean. The water was surprisingly warm. It was a windy day and only in the mid 70's, so after a quick dip in the ocean we hit the pool which was heated and blocked from the wind.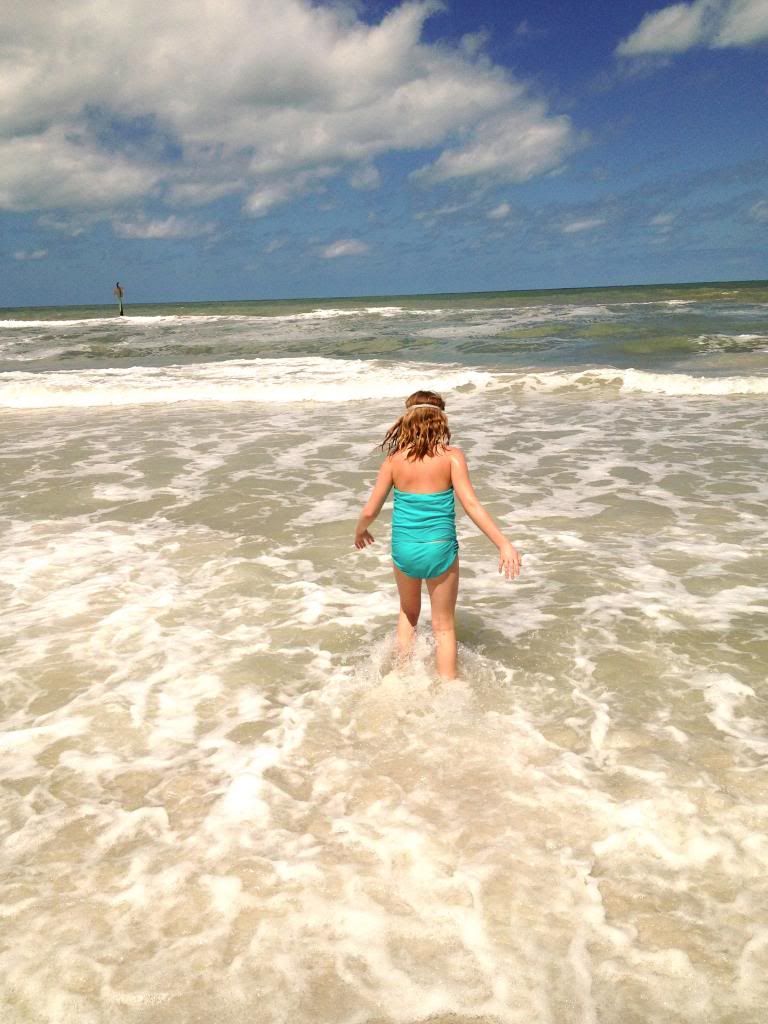 Eleanor in the ocean for the first time.
The next day we rented a cabana on the beach and spent the entire day there; swimming, playing in the sand and relaxing. Even with the cabana and a 70 SPF we still managed to get a sunburn. We had such a wonderful day together!!
Eleanor having lunch in the cabana.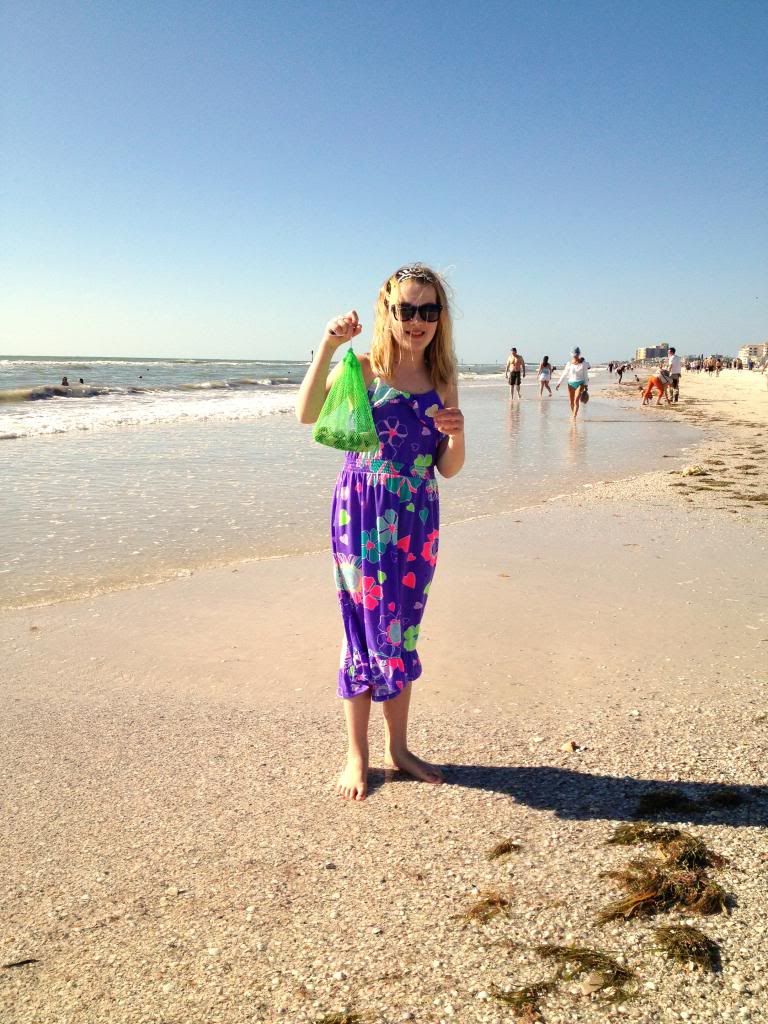 Eleanor with her bag of shells. We walked the beach every night.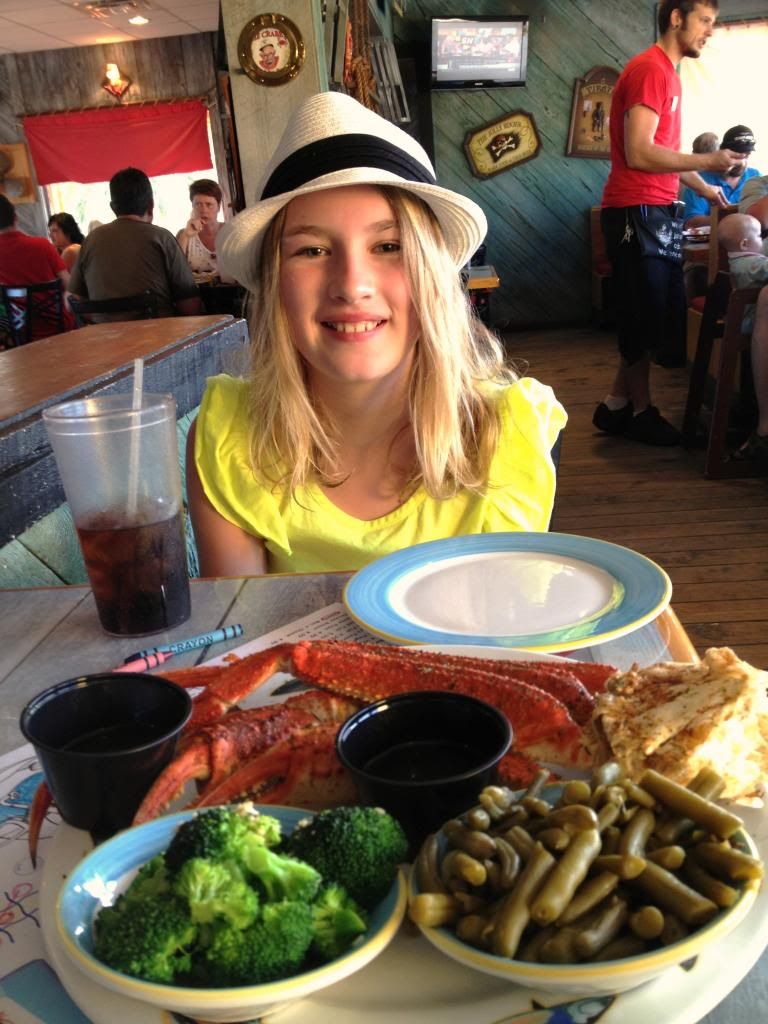 Lots of "firsts" for Eleanor on this trip. This is her first crab
First time holding parrots
Our last morning we snuck down to the pool for one last swim. Then we grabbed some breakfast and ate on the beach.
After we ate breakfast we snapped this self portrait. Last walk on the beach for this trip. We had such a great time! I LOVE my girl. xox