We are leaving Friday morning for the 10 day journey around Lake Superior.
My goal was to get the bunting, wall hanging and curtain tie backs all done before our trip, and I did it!! The Looney looks so cute!! She is all decked out an ready to roll.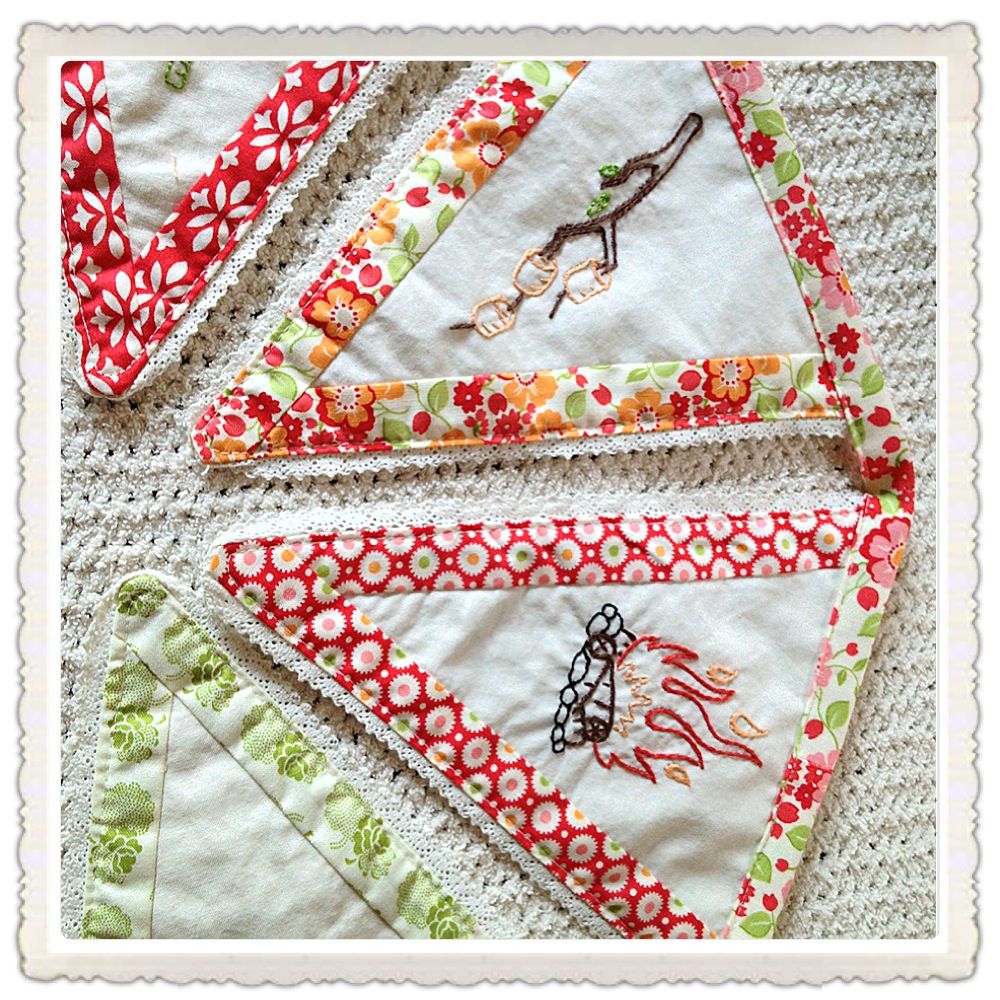 It all turned out better than I had hoped. I especially love the bunting!
I'm looking forward to spending the next 10 days in The Looney with my lovely daughter and two pups. I'm sure glad my daughter likes going on all these crazy adventures with her mom. She is an awesome travel mate!
Wish us luck!